Every day, FGV EMAp invests in its internationalization success, contributing to the exchange of knowledge between students, professors, and researchers worldwide. The school seeks to reinforce FGV's role as one of the best Think Tanks on the planet, generating knowledge applicable in politics, economy, and culture, thus helping the development of Brazil.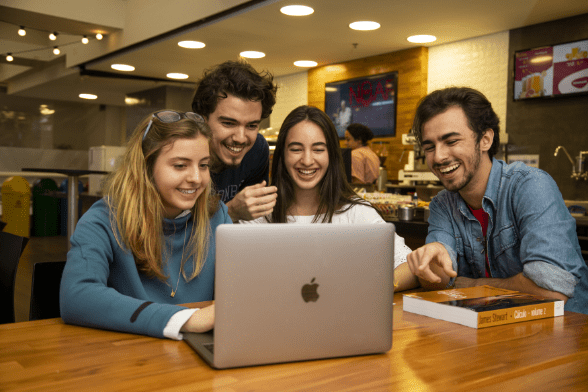 International cooperation
FGV EMAp works in partnership with renowned universities around the world, supports international research, receives foreign researchers, participates in congresses, seminars and symposia in other countries and has the participation of faculty members in leadership positions in several international committees.
FGV EMAp students have the opportunity to exchange knowledge and experience the teaching of renowned universities around the world. There are many international destination options available to make student training even more complete. Foreign students also have open doors to study at the school.